1) Pain after a workout means your muscles are growing
Many people associate soreness after a workout as a way of muscle growth or vice versa, indicating that if you're not sore after a workout, your muscles will not grow. So if you don't experience the usual soreness after a workout, it doesn't mean your muscle won't grow or you haven't worked them. Instead, it may just mean that your muscles have adapted to the workload you have been doing, so then the reaction your muscle has to the amount of stress/strain you have been putting it through, which exhibits post-training soreness is reduced because the muscle is more robust. If, however, you do experience any intense or sharp pain while you're working out, the chances are that you are doing something wrong or have sustained an injury.
2) You should workout everyday
This is not true. For your muscles to show significant growth and progress, and recovery, you need to have rest days built into your workout program. If you continually workout day after day without having any rest days, you run the chance of overtraining, leading to injuries. When you are working out, you are tearing the muscle down to regrow and become more robust; that is why rest days are vital for progress. It's okay to go on walks or do activities that don't put too much stress on the muscles/body on your rest days; that's called active rest days.
3) The more you sweat, the more fat you will burn.
False, sweating is your body's natural way of cooling off and bringing your core temperature down back to normal. Sweating more may help with losing weight but not fat. Essentially when you're sweating, you are only losing water. Sweating a lot is your body's way of saying it's time to rehydrate.
4) Abs are made only in the gym
This is not true, don't get me wrong, you can make your abs/core a lot stronger in the gym by doing exercises like planks, sit-ups, leg lifts, and the list goes on. That is necessary because your core helps you with all physical activity, and a strong core can also help with posture, and you're less prone to low back pain/injuries. However, if you want your abs to show, you must do most of your work in the kitchen/on your diet. It's all about losing body fat % and watching what you eat. Abs are strengthened in the gym but revealed in the kitchen.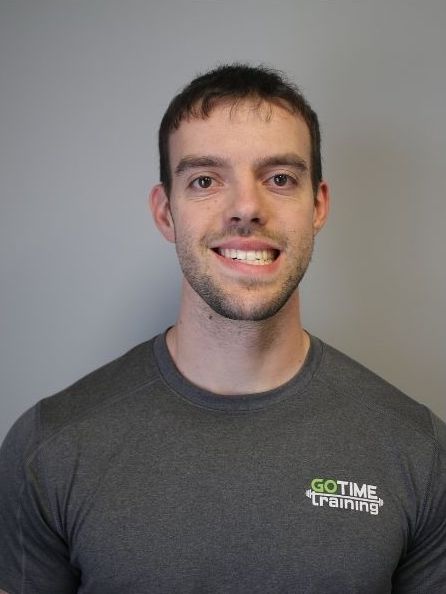 Hunter Waters
ACE Certified Personal Trainer
Certification in American Council of Exercise
Been in the Fitness Industry Since: 2017