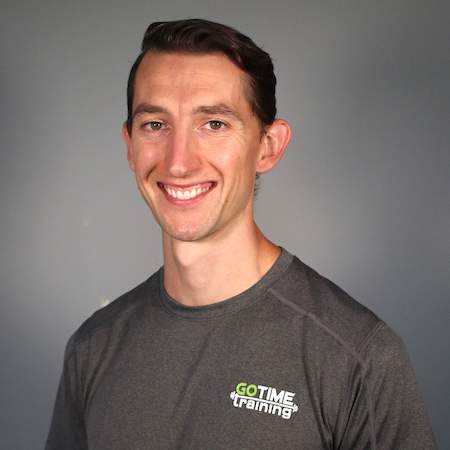 Steven
ACE Certified Personal Trainer
Been in the Fitness Industry Since: 2010
Certifications: American Council of Exercise
Background:

I was born and raised right here in Wichita. Growing up, I always loved moving, playing and being an athlete. I attended Heights High School, and the weights room at Heights is where my passion for fitness and strength training began because it helped me move stronger and feel more confident.
After high school, my passion grew even more when I intensely trained to be a health and active individual. I found myself helping others stay consistent with reaching their goals rather than allowing them to fall back into their old habits. After doing that for a while, I realized I wanted to do this long-term for a career, which led me to pursue a career in Personal Training. I attended Heritage College, finished in 2011, and became certified through the American Council of Exercise.
During my first 4+ years in the industry, I trained independently for the most part out of the Wichita Country Club, specializing in assisted stretching and Golf Training. Then in 2016, I started coaching at GoTimeTraining to expand my knowledge as a trainer and learn the ins and outs of small business operations.
In 2019 I took the role of Studio Manager. This was a great experience as I got to work with the team on ways to make our clients' experience as best as possible. During this time, I also was able to learn the ins and outs of the business.
Then in July of 2021, my family and I became owners of this incredible place. It is a dream come true as I love to help people on their journey to live healthier and happier lifestyles.
I would also love you to know a little about me outside of helping with lifestyle transformations. I have been happily married to my beautiful wife Marissa since 2012. We have experienced 4 exceptional children (eldest is Eleanor, Theo, Millie and the baby Jack). I train myself to be in the best shape for longevity, as I want to be active for as long as possible. I dream of my workouts today being the same at age 80. I practice jiu-jitsu, have fun playing sports with family and friends, and being a kid as much as possible. I am involved in the children's ministry at church and love to praise Jesus.
#WhyWeLoveGoTime:

We are customized, not cookie cuter.

Special Interests:

Electric Skateboarding, almost any outdoor adventure with my family

Fun Fact:

My kids have 19 grandparents if you count the greats and step grands.

Favorite Splurge Food:

Chinese Food