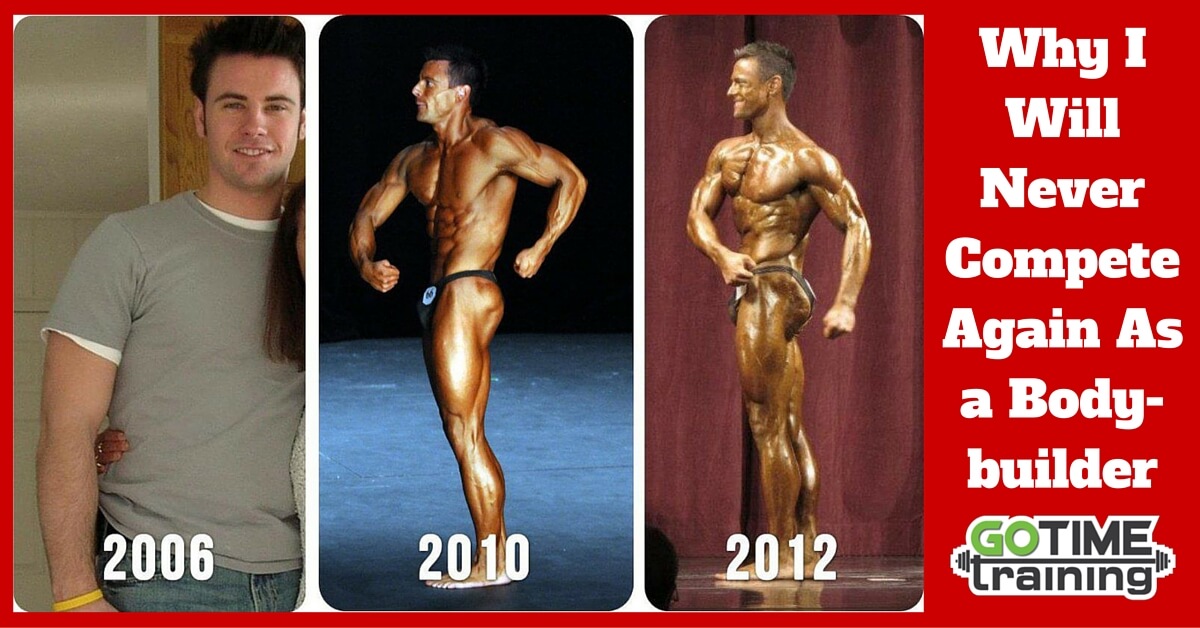 I posted to Facebook about this topic and got a convincing 126 likes so it made me realize people might actually read this.

Hi, I'm Shannon and I'm an IFPA Pro natural bodybuilder and Owner of GoTimeTraining in Wichita, Kansas.

But, I'm here to tell you I'll never compete again.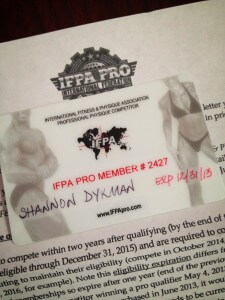 I earned my "pro card" as they call it in 2012 in Omaha, NE but ever since then I've struggled to find why I should chose to step on stage again. Yes, I still admire the sport and have those in the industry that I follow and admire but for me, it just doesn't make sense anymore.

So, why does anyone care about this and my rambling?

Well, this once obsession is the foundation for my passion and purpose to help Wichitan's live a healthy and happy life through our coaching and programs at GoTimeTraining. It literally paved the way for my knowledge in nutrition and training me to leave my corporate career and begin my entrepreneurial journey. That all took place nearly six years ago.

I had this vision I could do it better and create a personal training business that was focused around an improved lifestyle and building long term habits rooted in nutrition.

Still wondering where I'm going with this? Keep reading…

I went to lunch with an old buddy from back in the day when I used to live at the gym and he asked me if I ate bread. I was taken back a bit as I requested we go to my favorite restaurant in Wichita simply because I love their bread and butter (I had it twice last week in fact). Yes, I eat bread and butter and lots of things you wouldn't call "healthy".

I used to be that guy who would package his food and take it with him everywhere. I wouldn't go out to eat or even taste a dessert unless it was my birthday. No joke, I even got mad at my mom for making my favorite dessert when I graduated with my MBA in 2010. Sorry mom!

I had developed an eating disorder but it wasn't something I realized until several years later.

I pressed on for 2-3 more years, grinding harder and harder–falling farther and farther away from reality. And, my health suffered–namely my hormones and mindset. I even got a blood panel done during a prep for a bodybuilding show and it told me I was "premenopausal" due to my testosterone levels being at a whopping 69. Yea, that's low–super low. Like, back to feeling like a 10 year old boy before puberty. I digress from any more details but let's just say you don't feel like much of a man at this point.

But, I was ripped! Cool, huh?





I have decided to never compete again due to the obsessed mind of all things food. I bet everyone has seen that person on Facebook and Instagram that is competing and only talks food. From their post workout poptarts, to their next cheat meal, to low carb crankiness, to drooling over sugar ladened donuts, etc. Yes, that used to be me, too. I'd stay up at night as my competition would be near planning my post competition bingeathon. It took up hours of my time and was always on my mind. It was indeed an eating disorder.

I'm convinced that nearly all people who compete deal with these same struggles. I'd give it a good 9/10 competitors. I think everyone I ever coached dealt with it at some point. I know I fell into the depths of deep darkness after a competition in September of 2012. I had dieted for 26 weeks and got 2nd place–I was not satisfied. Granted, I had accomplished this all while founding GoTimeTraining, building out our training studio, and deciding to leave my cushiony job at The Boeing Company to barely make enough to pay my bill. Looking back, I am not sure how I held it together that long without eating the 16 poptarts.

Wait, did he just say 16 poptarts?

Yes, you read that correctly. Sixteen. One Six. 16.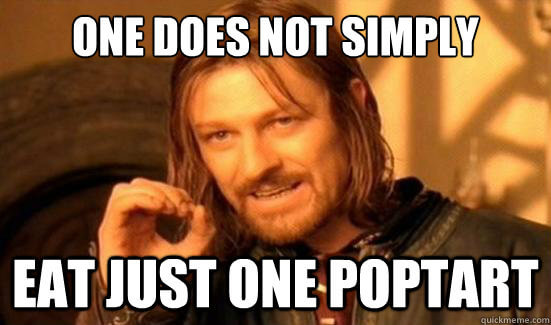 I had developed this mind that never shut off from food and began binge eating. I think I had 3-4 major "episodes". I have one particular that will forever stand out in my mind. Not many know about this but let's get vulnerable…

I recall going to bed seeing an IHOP commercial for carrot cake pancakes. And, carrot cake is my favorite! It burned in my mind and it elicited a eating spree that might make you vomit just hearing about it. It all started with the 16 poptarts. My girlfriend at this time (yes, you can guess who that was) was also competing and her coach recommended that she eat poptarts by the box full on specific days to get in as many carbs as she could. So, we had nearly every flavor in the house.

Poptarts used to be a Dykman household staple growing up. It's what I loved so mom would buy them. We had all the good junk food from Pringles to poptarts to 2-liters of Mountain Dew to Hot Pockets to Pizza Rolls. Yea, the good shit!

Suddenly at 2:00am I had awoke with this insatiable hunger for poptarts. It was that damn IHOP commercial that set me off. So, I snuck out of bed to not awake the person next to me and I went to the far end of the house where the stash of poptarts awaited. Seriously, we had nearly every flavor and even the special editions. I began eating one after another but I was strategic about it, making sure to eat my favorite flavors first but only one. I would put the other poptart back in a ziploc bag and move on to the next. This went on until all 16 were eaten. There many more to savor but I decided it was time to move on from the pastries.

This is when I decided to leave the house and take a ride to….IHOP.

I had to sneak out without opening the garage door or starting my car. So, I took the girlfriend's car since it was in the driveway. There I sat at IHOP at 2:30am eating carrot cake pancakes and sipping coffee all by lonesome. I washed that all down with banana bread french toast. Don't worry, I had sugar free syrup though. 🙂

The story doesn't end here either. I continued down the street to Walmart where I methodically scanned every isle for my next move. I think I picked up a dozen items only to put back all but the Pringle cheezums and EZ mac n cheese. At this point I was nearly out of gas and decided it was time to fuel up with some 87 octane and gas station microwaved EZ mac n cheese. At least she got a free tank of gas out of it!

There I stood at the gas pump chomping down stacks of Pringles with the cheesy fingers. I decided it was time to wrap things up with a quick stop at McDonald's for some hash browns but I was let down that it wasn't breakfast time yet so I decided to head home and get a few hours of sleep before early training clients arrived for my coaching.

My girlfriend never knew I had left the night before until she got in her car to leave ahead of me that next morning only to realize her gas tank was full and seat had been moved. I had to come clean at this point and share the vile story of what took place only a few hours prior. I was sick at this point. I was sick for hours and hours. I don't think I needed to consume any calories for 5-6 days.

This was the worst of the episodes but it wasn't the last. Each time I'd come clean to my coach and he'd do his best to adjust my plan to accommodate. I even went on to diet for 6 more weeks and win my "pro card". This was a huge time of celebration and praise from my clients. They looked up to me and admired my dedication. Hell, it was motivation to many of them. Several are still apart of our family that has grown over the years from just a handful to several hundreds.

As you can imagine, it was at this point that I had this thought "why in the hell would I ever do this again?"….and I never have. Why would I push myself to the point that my hormones shut down again? It took me at least a year to feel fully back to my old self in that regard.

I vowed at this point to never compete again as a bodybuilder. But, since I teach others to be healthy and own a "gym", people are always surprised that I eat bread and butter, I drink wine, I enjoy a huge burger, and I wash it down with fries. No, I don't have an eating disorder any more. My weeks are filled with lots of healthy foods, green veggies, and grass fed naturally raised meats and eggs.

Of my 28 meals per week, I let myself enjoy one where I have something fun and tasty. It's only 3.57% of the food I eat in the week and it has zero impact on me or my mind. I think it does more good than harm as it gets me away from my desk, out with friends, and I can share in good conversation and memories.

I will always workout like a bodybuilder but I don't see that I need to prove anything to myself or to others to be the biggest and most ripped guy. For those who want to pursue it, I encourage it–only if it does you more good than harm. If you're of those who can go without the food struggles, more power to you.

To be frank, do what you love and are most passionate about. At this point in my life my passion is centered around helping others regain their health and confidence with exercise and nutrition at GoTimeTraining. Our mission is to double our reach in the next 16 months and motivate 500 family members to join in our journey.

As you can see, bodybuilding paved the way for who I am today and laid the foundation for GoTimeTraining. It taught us the importance of nutrition to obtain optimal health but looking back it ended up doing just the opposite for me. Today, I'm a proud entrepreneur and former engineer who works too much to ensure others can develop healthy habits and commit to regular strength training and balanced nutrition. It truly means the World to me to share my journey with hundreds of clients each week as we all march to a healthier and happier life together.

It's not about the plastic muscle man trophies anymore, it's about helping others find their inner confidence again and living with an improved quality of life. A balanced life. It's not a diet we preach or specific food or supplement that will get you there. It's about making more good decisions each week than bad ones such that you improve over time to actualize habits.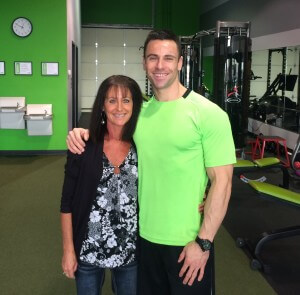 It's about getting those text messages from clients that say "thanks for asking me to commit to my goals 3-months ago because I'm down 25 pounds and now have the confidence to accomplish so much more in life".

I'll never turn down mom's Tollhouse chocolate chip cookie pie ever again. Those memories with loved ones are not worth losing.

And, that is why I will never compete again as a bodybuilder.

P.S. thanks to all of our clients and team at GoTimeTraining that has helped mold me into who I am today. Make sure you like us on Facebook!