Improve Your Results With GoTimeTraining's Health Coaching!
When it comes to starting a new routine and establishing habits that will last a lifetime, our professional health coaches at GoTimeTraining want to provide you with skills that set you up for success.
Whether you're working on a consistent workout schedule, adding organization to your daily life, creating healthier eating habits or other goals, a health coach can help get you there. We'll discuss your needs and goals, create a plan that works for you and your life, offer accountability, and provide support along the way!
Our Health Coaching will help you build out a program that's dependent on your unique lifestyle and goals. Fill out the short form below to learn more!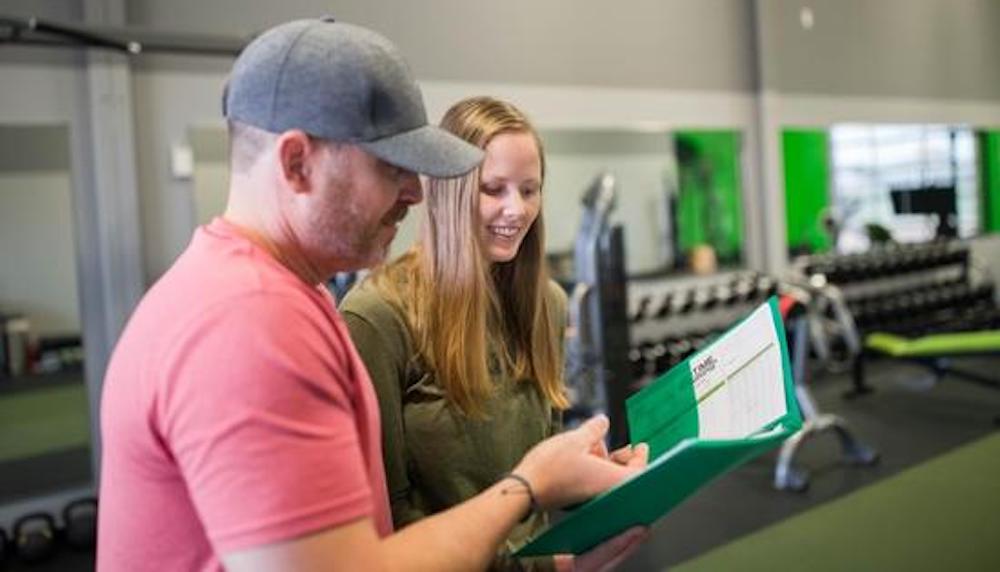 Health Coaching Helps You Reach Your Goals
Everyone's goals are different, but everyone at GoTimeTraining has a common purpose: we want to cultivate a healthier lifestyle. Our Health Coaching program will connect you with a certified health coach and behavior change specialist. Our health coach at GoTimeTraining will work with your unique needs and daily challenges to establish lifetime habits to reach your goals.
Turn your hard work into measurable results. Visit us in Wichita today to get started with a health coach and manageable steps to reach your goals.
Who is Health Coaching designed for?:
You're just not sure where to start.
You've done everything else and it just didn't stick.
You know what to do, you're just not sure how to do it.
You just need some general support and guidance.
We're here to help you make changes that last. Be happy, be energized, and make your workouts count. Get rid of "quick fix" solutions and commit to something that works, then let our experts keep you consistent, accountable, and motivated. With weekly 30-minute health coaching sessions over 12 weeks, you'll learn skills you can use for the rest of your life to reach your goals!
Your Hard Work Leads To Success At Go Time Training
You've set your goals, made the commitment, and you've begun your journey. You're working hard, so why not work smart? Chat with one of our specialists and get more information on our invaluable Health Coaching program today, because you deserve to get the most out of the effort you put in. Stay healthy, motivated, and accountable with Wichita's ultimate Health Coaching program at GoTimeTraining!
Fill out the short form below to get started with Health Coaching!